ORLC Photo Gallery
Thanksgiving Sunday, October 7, 2018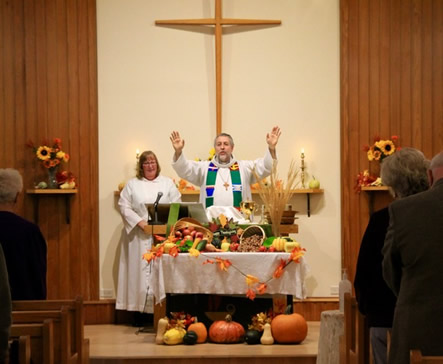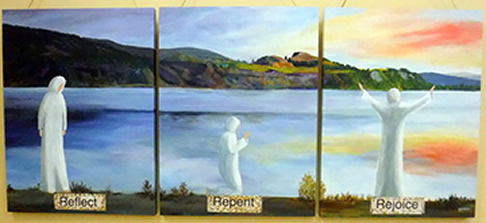 Triptych by Lynne Marand

This set of paintings now hangs in the Fellowship Hall.

The person in the image moves through the process of reflection, repentance, and rejoicing against the backdrop of Okanagan Lake and Naramata bench, a familiar scene to all who live here.
This is meant to be each of us, here where we live, moving through this process.
And so, whenever we gather in the hall, this triptych will be a reminder of the daily process we are called to go through: reflecting on our lives and the areas in our lives that leave room for improvement; repenting, which means returning to God and laying our failings at God's feet; and finding true and lasting joy in the grace-filled embrace of God.
The water in the image connects this process to the Sacrament of Baptism, as Luther did in his treatment of Baptism in the Small Catechism where he wrote:

What does baptizing with water signify?
Answer: That the old Adam in us…should be drowned by daily sorrow and repentance…and the new person should come forth daily and rise up, cleansed and righteous, to live forever in God's presence.
50th Anniversary May 4 and 5, 2013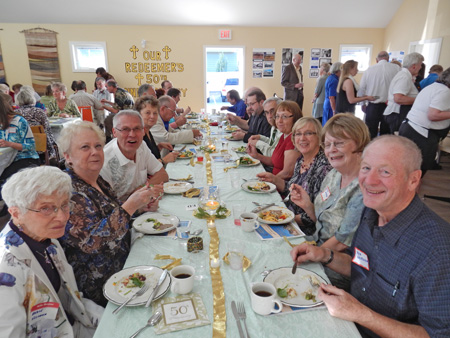 Banquet Celebrations May 4, 2013

Pastor Curtis Aguirre & Bishop Greg Mohr
New Baptismal Font and Christ Candle

1st Baptism using new Baptismal Font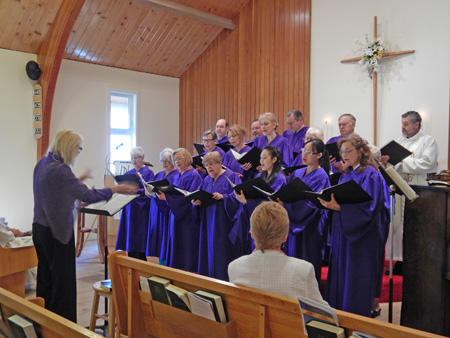 Choir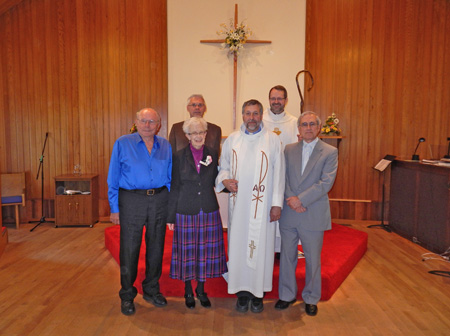 Front Row - Pastor Kapeikis, Ollie Miller, Pastor Aguirre, Pastor Hill
Back Row - Pastor Loge, Bishop Greg Mohr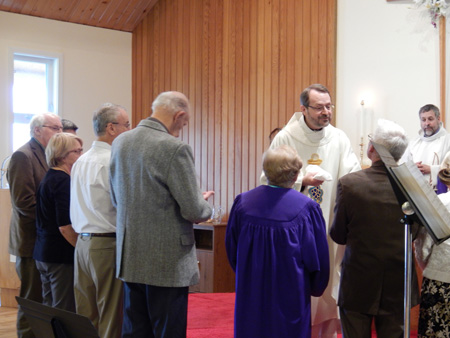 Communion

Pastor Curtis, Keri and Aiden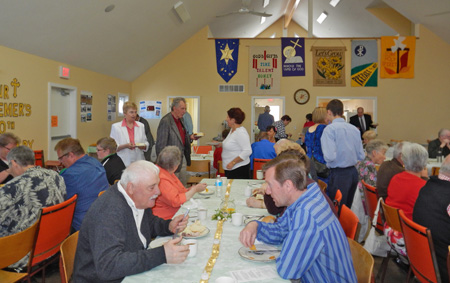 50th Anniversary Luncheon - May 5, 2013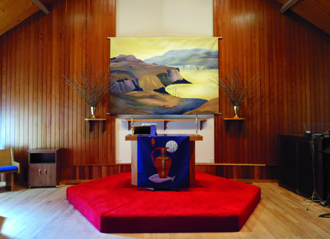 Church Altar during Lent
Painting is by Lynne Marand
The story of the altar painting used during Lent.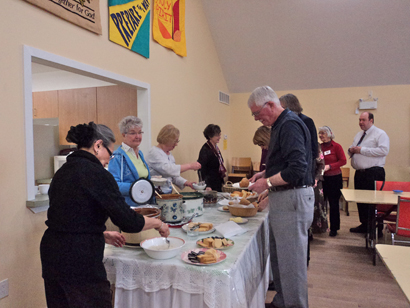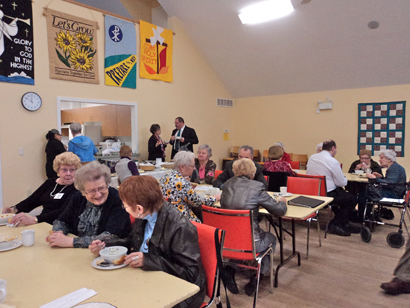 Soup & Bun Luncheon

Sunday School Christmas Play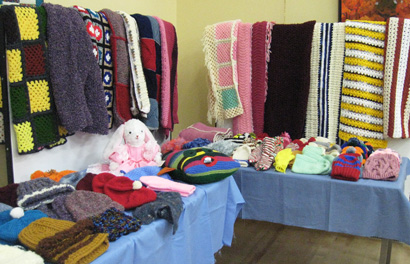 Crafters Group handmade scarves, mitts, socks and blankets.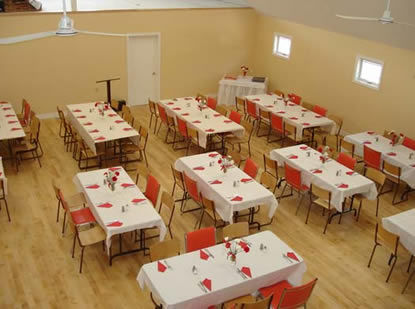 Fellowship Hall - Comfortably seats 100

Pastor Curtis - Happy Easter

Christmas Choir Concert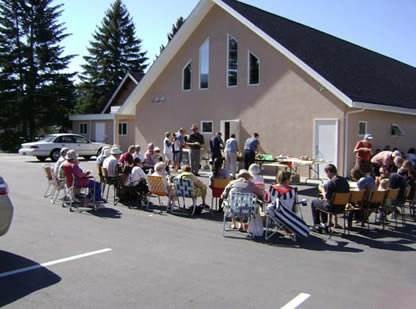 Family Fall Fair